Author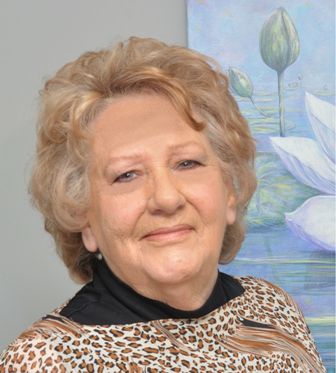 O.M.Kelly, known as Omni to her students is an accomplished author and lecturer on Metaphysics, Philosophy and understanding the collective consciousness.
"From an early age my father and I shared many discussions regarding Einstein's Theories of Relativity.  He challenged me
to find out why God does not play dice with the Universe".
The cumulative years of personal research and dedication to her journey, has lead to discoveries and initiations into the mathematical language of the unconscious mind, all compiled into a nine volume tutorial masterpiece.
Omni has discovered that the Greek Myths, Egyptology and the Asian Principles all explained the same story throughout the ages in hidden language.

Asked by her teachers, she read the Bible backwards, from Revelations to Genesis. Realizing she was reading the same stories, only this time they explained the medical agenda of the central nervous and glandular systems of the human body.
Since the late 90's Omni has been an invited guest to lecture throughout Europe. She has established a teaching academy in Germany, initiating thousands of students into their evolutionary step of intelligence.

Prior to moving overseas, Omni spent many years travelling around Australia, New Zealand and the Pacific, lecturing on various subjects from Collective Consciousness, divination, symbolism, Shamanism, death and extra terrestrial intelligence.
She has appeared on Television shows, Radio talk back programs, New Age Magazines and thousands of public appearances.
Her published work explains how we evolve into the unconscious mind.
We come to realize the importance of our thoughts which become our soul's purpose and learn to understand these codes or metaphysical language that are embedded in our DNA and lay dormant until we learn to activate our intellect.